Workshop of the Jean Monnet project (05-10.07.2021)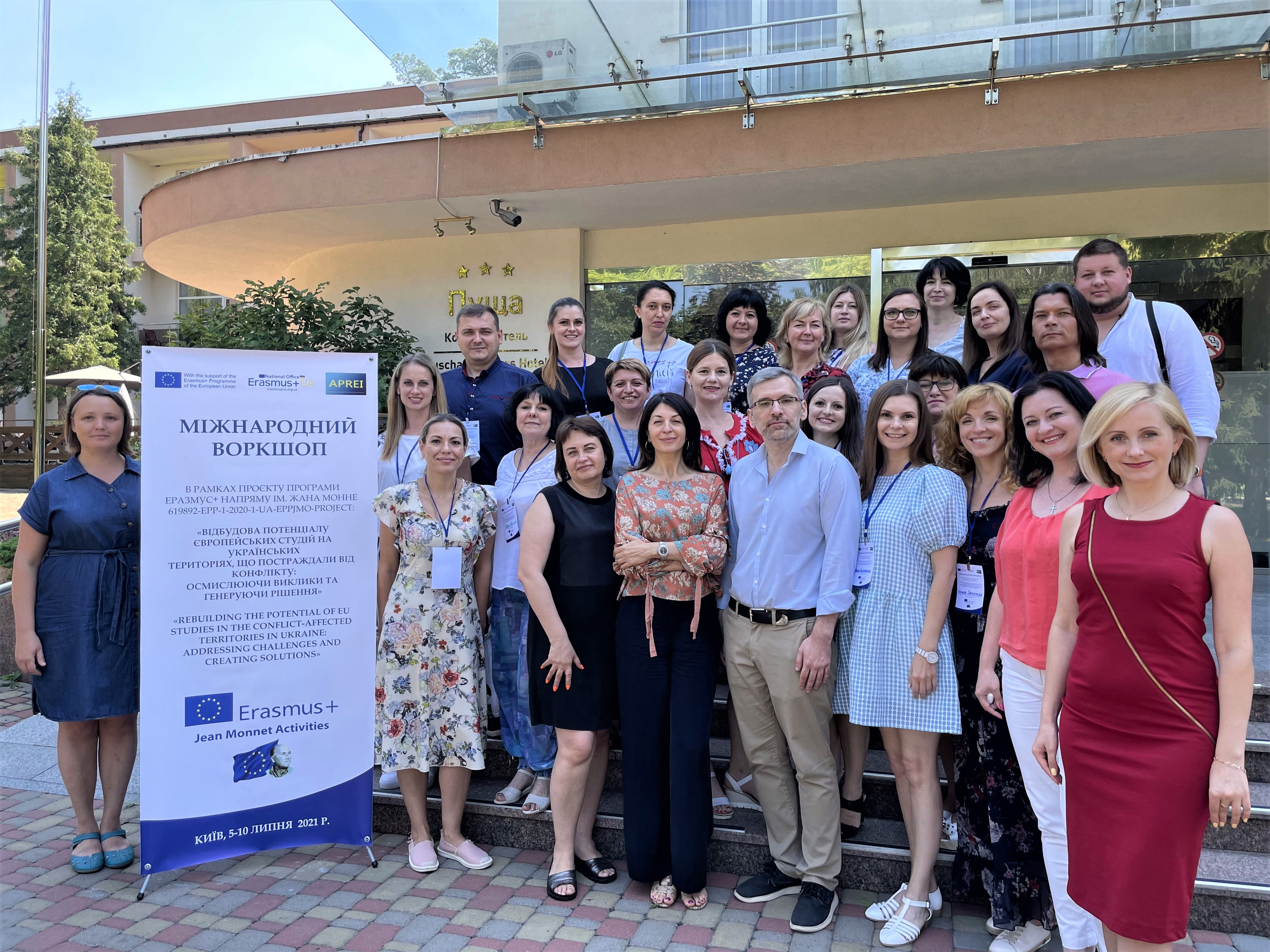 On July 5-10, 2021, the first international academic workshop took place in Kyiv within the project of the direction named after Jeanne Monet's Erasmus+ programme "Rebuilding the Potential of European Studies in the Conflict-Affected Areas of Ukraine: Addressing Challenges and Creating Solutions" 619892 -EPP-1-2020-1-UA-EPPJMO-PROJECT).
Read more...
A webinar (07.07.21, online)
On July 7, 2021, the National Erasmus+ Office — Ukraine together with the Ministry of Youth and Sports of Ukraine held a webinar "Strengthening the national impact of projects in the field of youth of the EU Erasmus+ Programme". The event was organized with the support of the European Executive Agency for Education and Culture (EASEA) and the Delegation of the European Union to Ukraine in cooperation with the SALTO - Youth Resource Center, Erasmus+ Youth Information Center and the European Solidarity Corps in Ukraine, Eurodesk - Ukraine and ESN - Kyiv .
Read more...
Participation in EU Study days in Ukraine 2021 (25.06.2021)
On June 25, 2021 he took part in the EU Study days in Ukraine 2021 (online).
About 50 participants joined the online session.
The event included a presentation of opportunities for students, graduates, freelancers and other organizations under the EU Erasmus+ Programmes.
Read more...
Page 4 of 133