The Initiative is aimed at
the support of academic staff of Ukrainian universities who have been relocated from active hostilities zone. The Initiative will target university teachers and researchers enabling them to conduct education and research activities while staying internally displaced.
Read more...
Webinar "QA in line with European Integration" (22.09.2023)
On 22 September 2023 the National Erasmus+ Office – Ukraine together with HERE team and with the support of the Ministry of Education and Science of Ukraine organised cluster event on modernization of educational programs – Webinar " QA in line with European Integration: Recognition, Digitalisation, Inclusion".
Read more...
Participation in the round table (21.09.2023, online)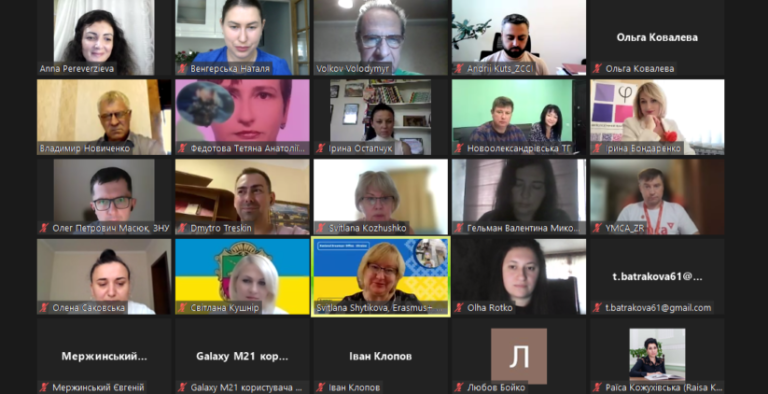 On September 21, 2023, the Zaporizhzhia National University (ZNU) invited representatives of economics, business and management, state authorities, public organizations, scientists, educators, education seekers and other interested parties to the round table «Social entrepreneurship and traditional forms of business in the EU: experience for of Ukraine».
Read more...
Page 1 of 200