Invite to the Information Day(September 14, 2021, Chernihiv)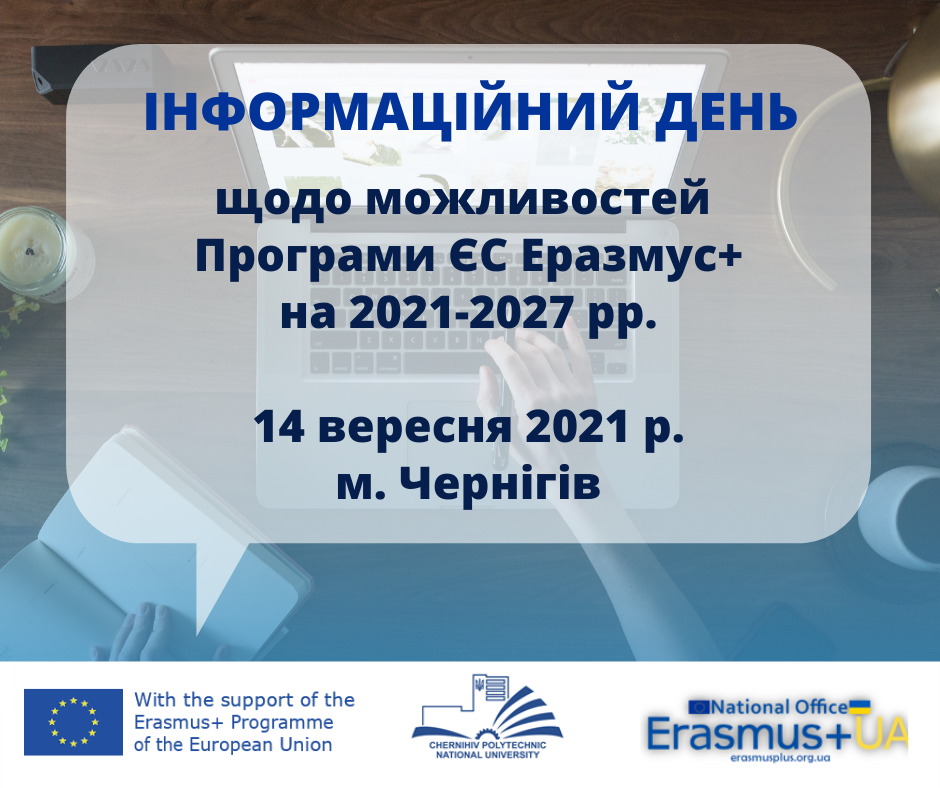 The National Erasmus+ Office — Ukraine invites you to take part in the Information Day on the possibilities of the EU Erasmus+ Programme for 2021-2027, which will take place on September 14, 2021 at the National University «Chernihiv Polytechnic».
What? Information day on the opportunities of the EU Erasmus+ Programme for representatives of higher, vocational (technical) education and youth organizations
Read more...
Invite to participate in the online forum (8-9.09.2021)
What? Online forum «Internationalization of Ukrainian Higher Education Institutions 2021: German-Ukrainian Experience»
When? September 8-9, 2021
Read more...
Information session "European Solidarity Corps - Competition
The European Executive Agency for Education and Culture (EACEA) invites everyone to take part in an information session on the application process for the Volunteering Teams in High Priority Areas competition, which will take place on 9 September 2021 at 10:00 - 13:00 (Brussels time).
Read more...
Page 2 of 133