CBVET Information Day (December 7, 2022)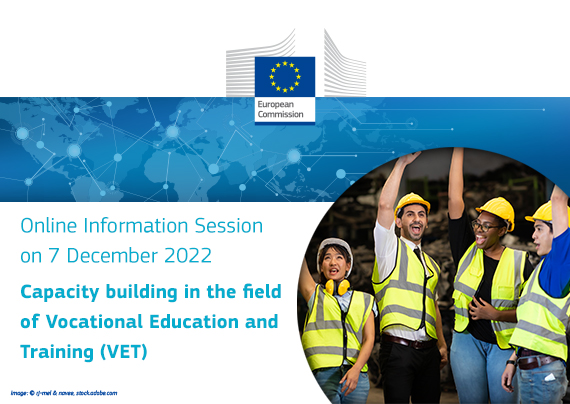 If your institution or organization is a provider of professional (vocational-technical) and professional preliminary higher education – VET, then the CBVET Information Day on participation in the new competition is just for you!
You will learn about strategic documents, terms of participation, selection criteria, stories of previous competition winners and how to prepare and submit applications.
Read more...
EU Erasmus+ World Wide Webinar (November 7-10, 2022)
Dear Erasmus community!
We are all looking forward to the opening of new competitions of the EU Erasmus+ Programme in 2023 and information about innovations and support for Ukraine!
We invite you to reserve November 7-10, 2022 to participate in the opening of the EU Erasmus+ Programme 2023 competitions – Erasmus+ World Wide Webinar.
Read more...
#ErasmusDays 2022! (October 13-15, 2022)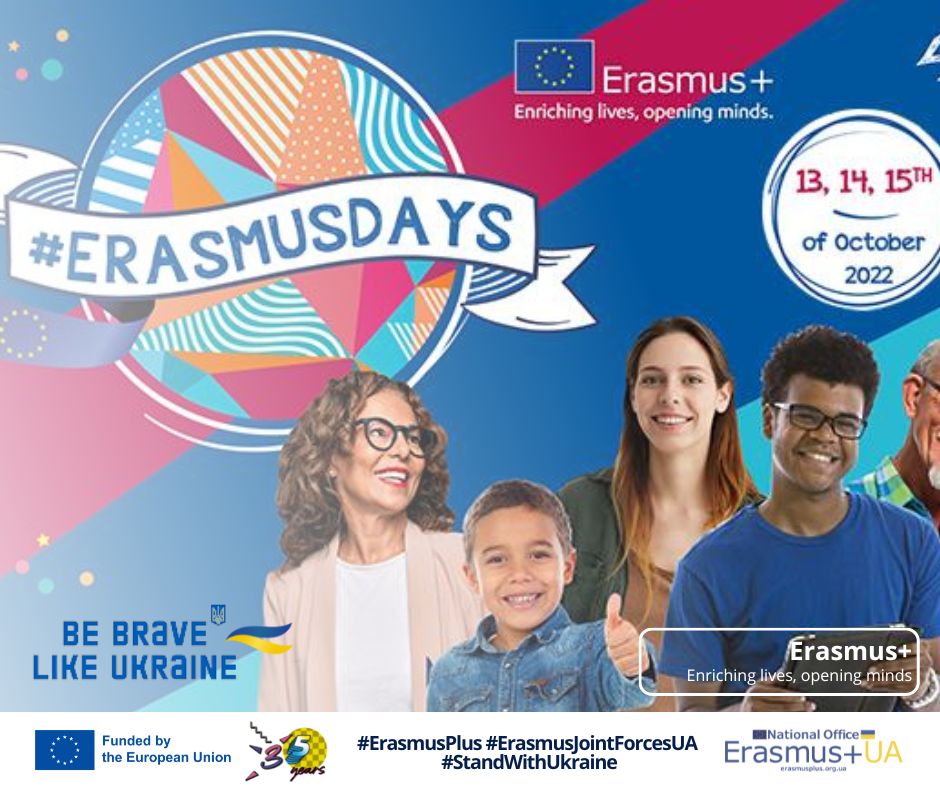 This autumn, the global initiative #ErasmusDays2022 took place on October 13-15 with the active participation of Ukrainian participants and organizations, becoming an extremely important event for the educational front. This international initiative is based on a very simple concept: for three days, the Erasmus+ community shares success stories and achieved results of projects in the fields of education, youth and sports.
Read more...
Page 10 of 185