Experience in purchasing equipment (25.02.21)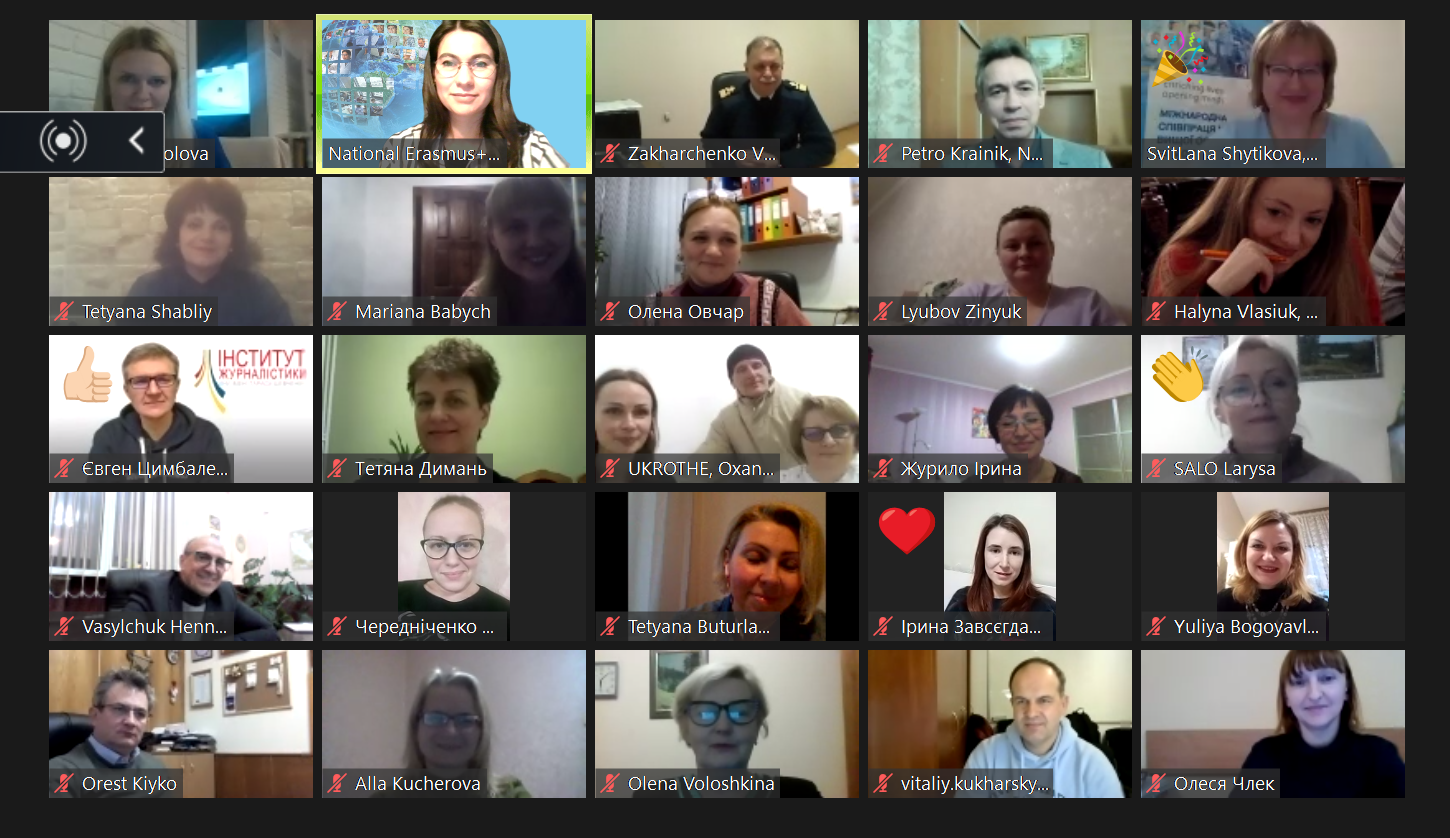 On February 25, 2021, as part of a series of webinars for the executors of EU Erasmus+ projects, a Zoom-webinar on the exchange of experience in purchasing equipment within the implementation of EU Erasmus+ projects was held. More than 65 participants of project executors (coordinators, managers and financial and economic departments) of the winners of the 2019 and 2020 competitions from Ukrainian universities joined the online meeting.
Read more...
Participation in the kick-off meeting (22.02.2021, online)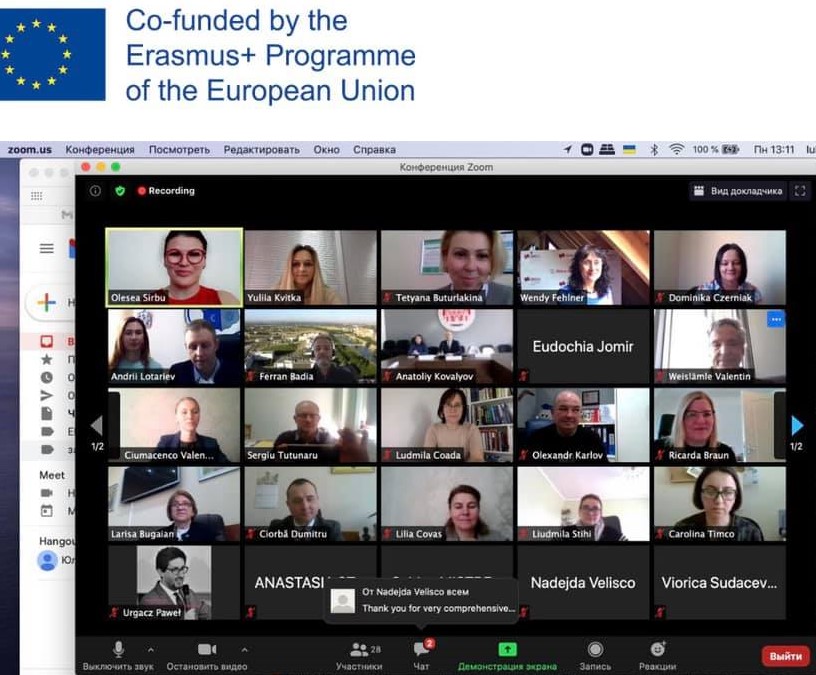 On February 22, 2021, the first inaugural meeting of the COOPERA Higher Education Capacity Development Project (CBHE) "Integration of Dual Higher Education in Moldova and Ukraine" took place.
Read more...
Online training (19.02.21, online)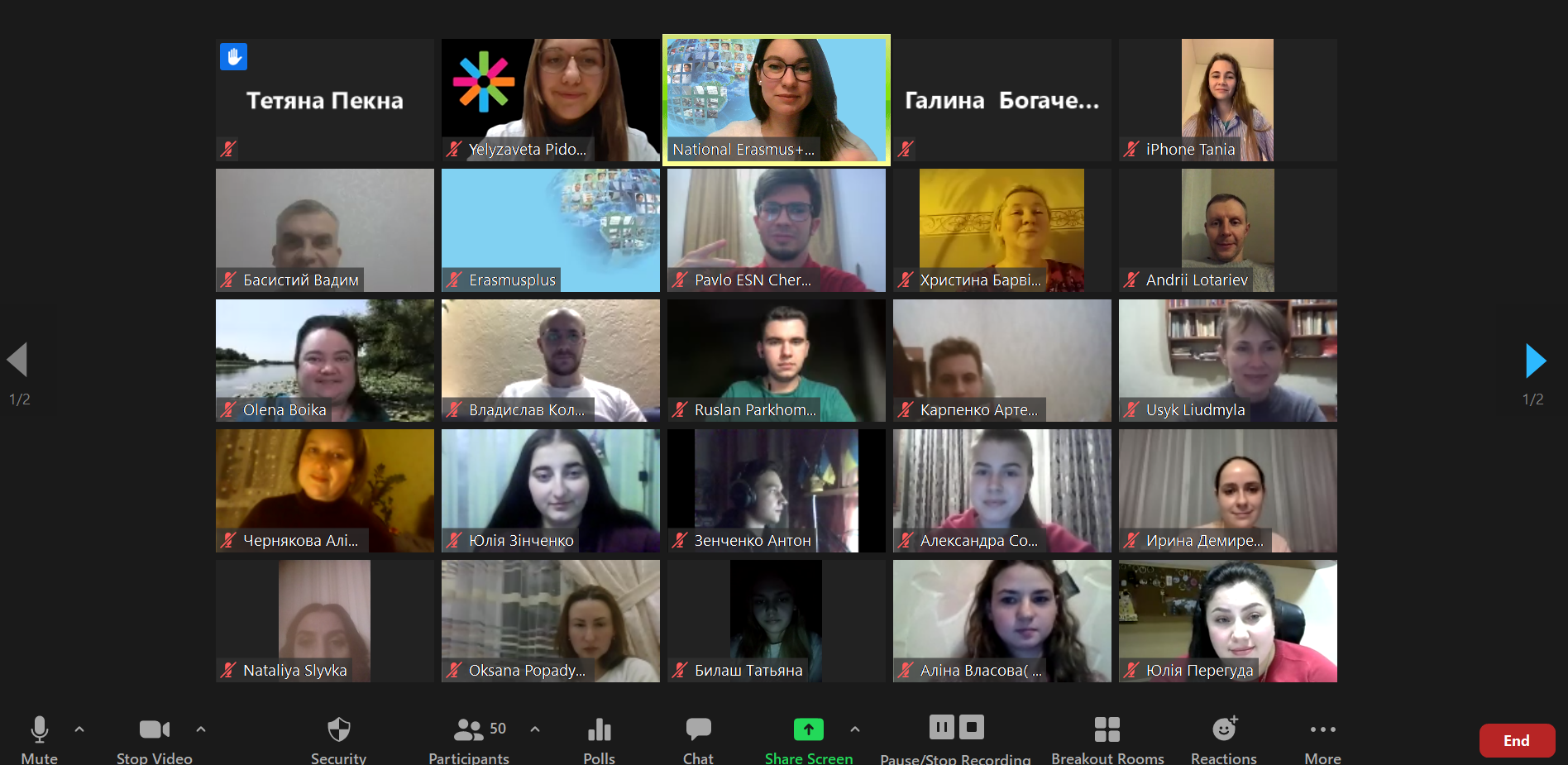 On February 19, 2020, an online training was held by Erasmus Student Network Kyiv (ESN Kyiv) with the support of the National Erasmus+ Office — Ukraine. The event was joined by more than 60 representatives of teams from the departments of international relations and student government of universities from all over Ukraine.
Read more...
Page 9 of 128