Webinar (22.12.2022, online)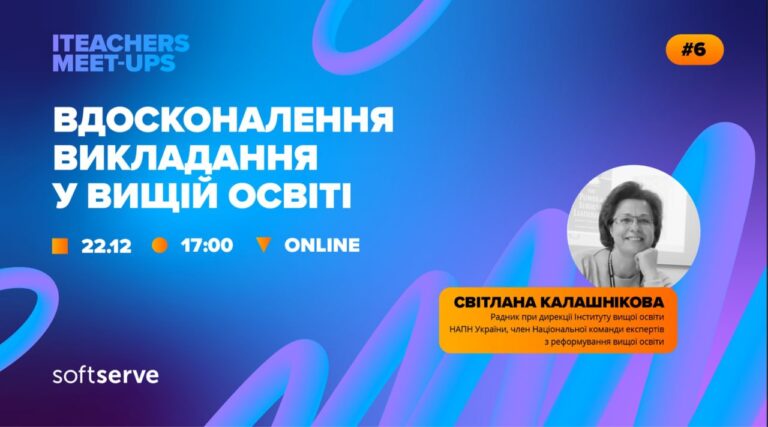 On December 22, 2022, a webinar "Improving Teaching in Higher Education: Institutional and Individual Dimensions" was held as part of the ITeachers MeetUps event.
The event was organized by the National Erasmus+ Office — Ukraine together with the IT company SoftServe. More than 400 teachers of educational institutions joined the event.
Read more...
Participation in the presentation (18.12.2022, online)
On December 18, 2022, he took part in the presentation of the program "European Integration and Youth". Representatives of youth councils and organizations from 14 regions of Ukraine, as well as European youth ambassadors in Ukraine, demonstrated their readiness to engage and implement the European Integration and Youth program at all levels.
Read more...
Information session (14.12.2022, online)
NEO — Ukraine held an Information Session for Newcomers (online, combined with a group consultation) for representatives of the Institute of Digitalization of Education of the National Academy of Pedagogical Sciences of Ukraine.
Read more...
Page 5 of 185