Presentation (May 20, 2023, Kyiv)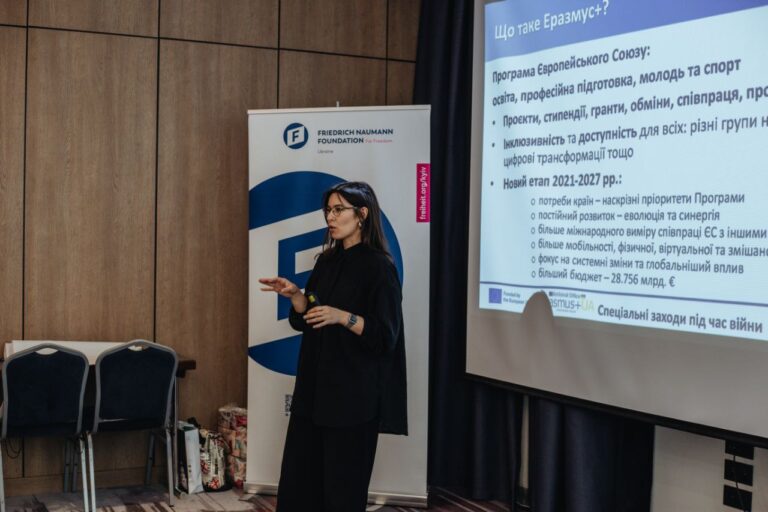 On 20 May 2023, NEO – Ukraine took part in an event for Ukrainian youth within the framework of "EuroTrain Ukraine", organized in Kyiv by the European Youth of Ukraine team.
The event was attended by about 25 representatives of the active youth of Ukraine, who had the opportunity to delve into the world of democratic Europe; to form one's vision of Ukraine-EU relations; analyze the values of the EU and Ukraine; to analyze how the youth of Ukraine have already changed Europe and what else we can do; learn about our experience in European politics.
Kateryna ZHDANOVA, NEO 

–

Ukraine, presented the EU Erasmus+ Programme for 2021-2027, key priorities, areas and directions for individual participants in the field of education and youth. The speaker focused on the possibilities of formal and informal education: exchange programmes for students and employees of educational institutions, youth exchanges and volunteer projects within the Euroepic Solidarity Corps. The speaker provided clear recommendations on finding opportunities, the stages of preparing document packages, and also provided clear advice on additional Erasmus+ opportunities for Ukrainians during martial law in Ukraine. At the end of the event, the speaker interacted with the participants during a Q&A session, providing tips and life hacks for a successful application.