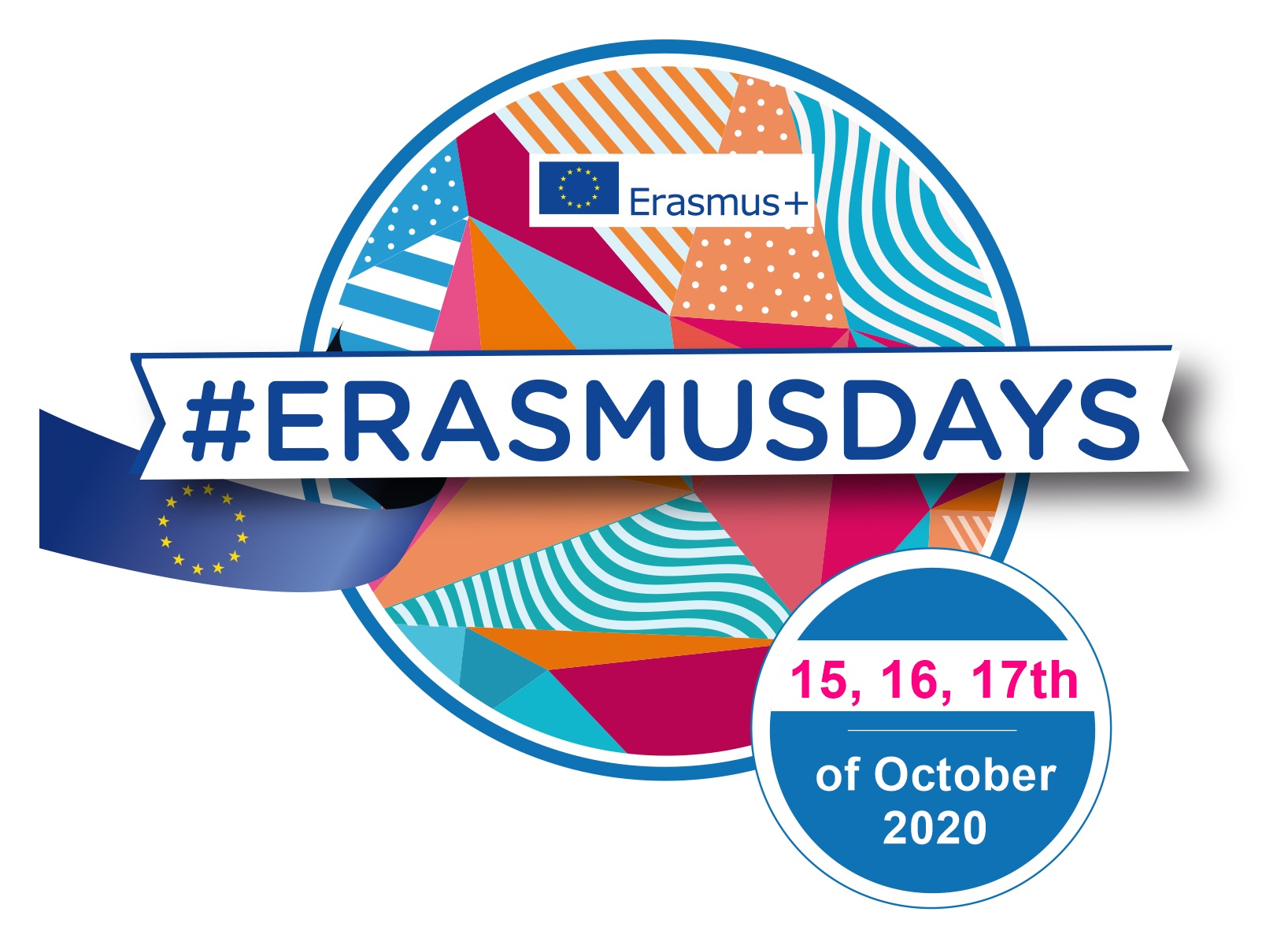 Dear Erasmus+ community!
We invite you to join the large-scale flashmob celebrating the Erasmus+ Program in 2020!
What is needed for this? Organize events dedicated to the EU Erasmus+ Program from October 15-17, 2020 and add your event to the world map as part of the #ErasmusDays flashmob!
Who can organize? Everyone is invited to the event: higher education institutions, research institutions, public organizations, public and private organizations, student associations, the Erasmus Mundus Alumni Association (EMA) and everyone.
When? October 15, 16 or 17, 2020
What can these measures be? You can organize an event in any format: conference, presentation, round table, exhibition, film screening, sports event, concert, festival, Facebook webinar, flash mob, quiz and much more.
To officially take part in the flash mob, you must register your event on the main website of the flash mob #ErasmusDays - https://www.erasmusdays.eu/
Don't forget to use the identity of the flash mob - download the logo, put #ErasmusDays and #ErasmusUA, mark @NEOinUkraine on Facebook.
If you need help, advice on organizing an event, promotional materials or Erasmus+ merch, we invite you to contact Kateryna Zhdanova, Manager of the National Erasmus+ Office in Ukraine, via e-mail. mail This e-mail address is being protected from spambots. You need JavaScript enabled to view it or by phone: +38 093 773 43 92.