International Erasmus+ Week in Ukraine (4-8.11.19)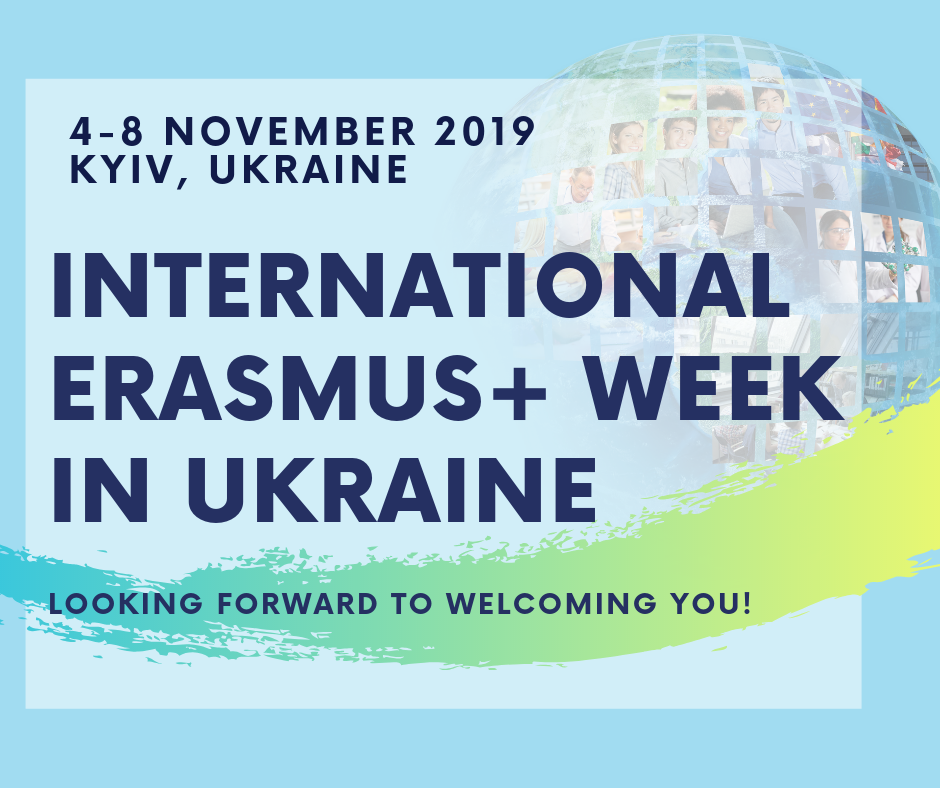 National Erasmus+ office – Ukraine together with Ministry of Education and Sciences of Ukraine with the support of EU Delegation to Ukraine and Education, Audiovisual and Culture Executive Agency (EACEA) invite you to join the INTERNATIONAL ERASMUS+ WEEK IN UKRAINE on 4-8 November 2019 in Kyiv, Ukraine.
Read more...
Presentation Materials (12-13.09.2019, Lviv, Ukraine)
September 12-13, 2019 at the Ivan Franko National University of Lviv in the framework of the Jean Monnet Project: 599469-EPP-1-2018-1-UA-EPJMO-СоЕ: (Jean Monnet Centres of Excellence) «Western Ukrainian Research Center for European Studies» hosted an open discussion on the topic «State and problems of academic mobility implementation and recognition of learning outcomes in Ukraine»
Read more...
Presentation of Erasmus+ (5.07.19, Odessa)
On July 5, 2019, a session of the European School for students from different parts of Ukraine took place in Odesa, where was held a presentation of the individual opportunities of the Erasmus+ program (higher education and youth). The European Union project "EU Studies Days in Ukraine" unites students and graduates from universities in all regions of Ukraine and gives young people the opportunity to learn more about the European Union and European integration of Ukraine, and also aims to create a future network of active young people in order to exchange experiences and implement joint initiatives in the future.
Read more...
Page 8 of 81