Round table (14-15.09.2020, Kyiv)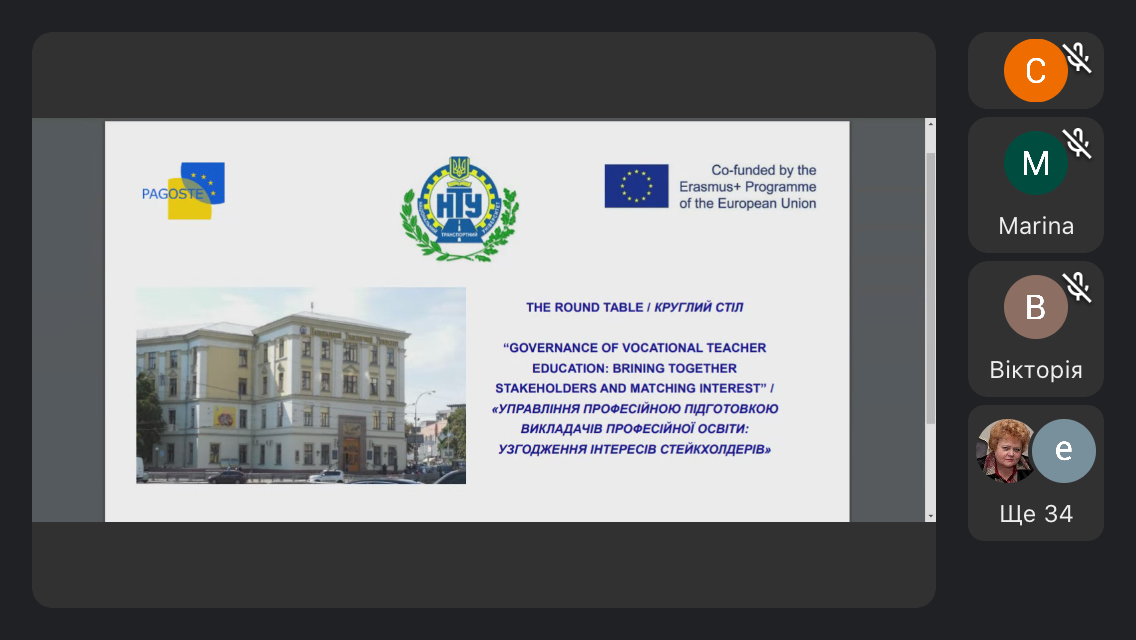 On September 14-15, 2020 within the framework of the international Erasmus+ project "New mechanisms of partnership-based governance and standardization of vocational teacher education in Ukraine (PAGOSTE)" the round table "Governance of vocational teacher education: bringing together stakeholders and matching interests" was held. It was organized by National Transport University.
Read more...
Zoom-webinar presentations
On September 11, 2020, the Zoom-webinar "Innovations of EU Erasmus+ competitions and how to join the Strategic Partnership" took place.
Read more...
Facebook webinar (August 28, 20)
On August 28, 2020, the team of the National Erasmus+ Office in Ukraine held a Facebook webinar on "Individual educational opportunities of the EU Erasmus+ Program". The event consisted of two parts during which the speakers talked about how to win an Erasmus+ grant for a full master's degree, how a Ukrainian student can go to a university of EU member states and other countries for exchange or internship, and how Ukrainian university staff have the opportunity teach, study and share experiences with colleagues from the EU, improve their skills.
Read more...
Page 7 of 109