Training for the preparation of experts (30.03.19, Kharkiv)
We invite you to take part in the training for experts on the quality assurance of higher education, which will take place March 30, 2019 in Kharkiv, Kharkiv Institute of Finance, KNUTE. Event organizers: Kharkiv Institute of Finance, The Kyiv National University of Trade and Economics, Simon Kuznets Kharkiv National University of Economics, National Pharmaceutical University, Institute of Higher Education of NAPS (National Academy of Pedagogical Sciences) of Ukraine, Center for the Study of Higher Education (Czech Republic).
Read more...
Meeting (12.02.2019, Kyiv)
On 12 February 2019 the meeting of NEO-Ukraine representatives with the representatives of State Service of Education Quality of Ukraine was held.
Participants of the meeting were: Oleksandr YAKYMENKO, First deputy Head of State Service of Education Quality of Ukraine, Yurii TELIACHYI, Director of the Department of Control in the field of higher education, advanced education and adult education, Kostyantyn RYBACHUK, Department of organizational and analytical support of state supervision (control), Zhanna TALANOVA, NEO-Ukraine analytical manager, Ivanna ATAMANCHUK, NEO-Ukraine monitoring manager, Petro KRAINIK, NEO-Ukraine manger on Jean Monnet action.
Read more...
EU Programme Erasmus+ presentation.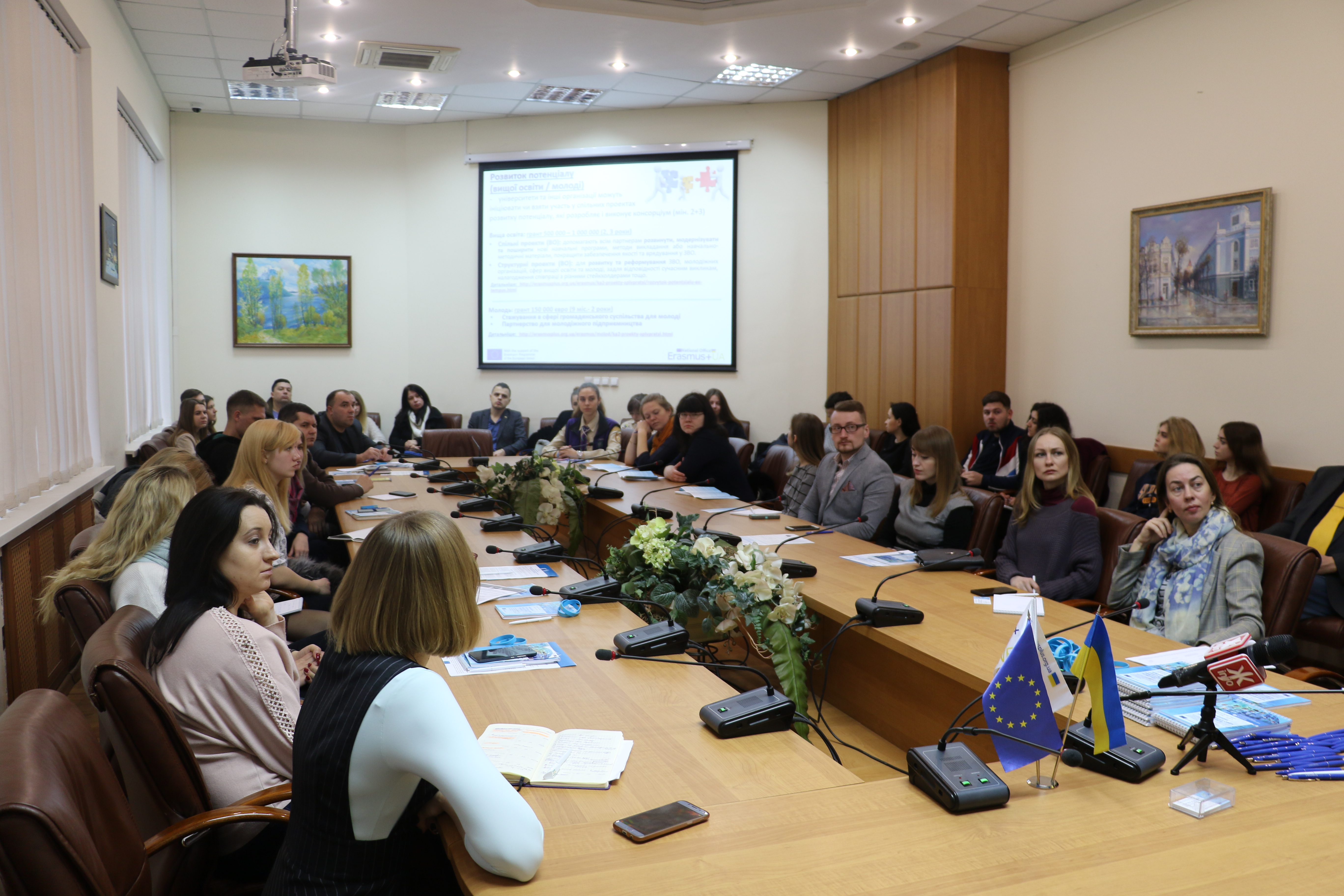 On February 29, 2019 National Erasmus+ Office in Ukraine jointly with Zhytomyr City Council organized InfoDay of the individual and organizational opportunities within Erasmus+. About 50 participants attended the event: students, graduates, representatives of local HEIs, RIs and NGOs.
Read more...
Page 7 of 77