The Initiative is aimed at
the support of academic staff of Ukrainian universities who have been relocated from active hostilities zone. The Initiative will target university teachers and researchers enabling them to conduct education and research activities while staying internally displaced.
Read more...
Invitation to participate in the conference (Nov 8, 2022)
The National Erasmus+ office — Ukraine invites you to participate in the XI International Scientific and Practical Conference "EUROPEAN INTEGRATION OF HIGHER EDUCATION OF UKRAINE IN THE CONTEXT OF THE BOLOGNA PROCESS. Recovery: challenges, approaches and tools", organized jointly with the Taras Shevchenko Kyiv National University and the Institute of Higher Education of the National Academy of Sciences of Ukraine with the support of the European Executive Agency for Education and Culture of the European Commission, the Ministry of Education and Science of Ukraine, the National Agency for Quality Assurance of Higher Education, the National Academy of Pedagogical Sciences of Ukraine, the Union of Rectors of Higher Education Institutions of Ukraine and the British Council in Ukraine.
Read more...
CBVET Information Day (December 7, 2022)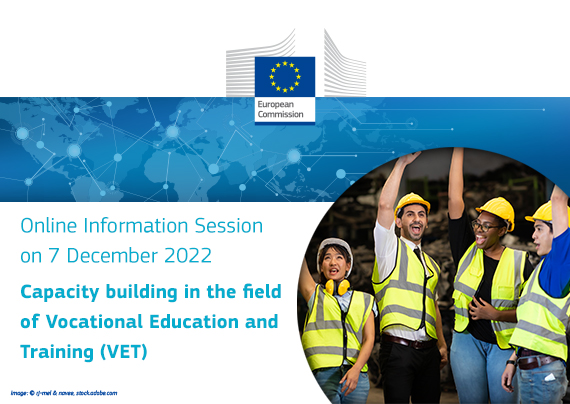 If your institution or organization is a provider of professional (vocational-technical) and professional preliminary higher education – VET, then the CBVET Information Day on participation in the new competition is just for you!
You will learn about strategic documents, terms of participation, selection criteria, stories of previous competition winners and how to prepare and submit applications.
Read more...
Page 1 of 177